List of Renaissance Humanists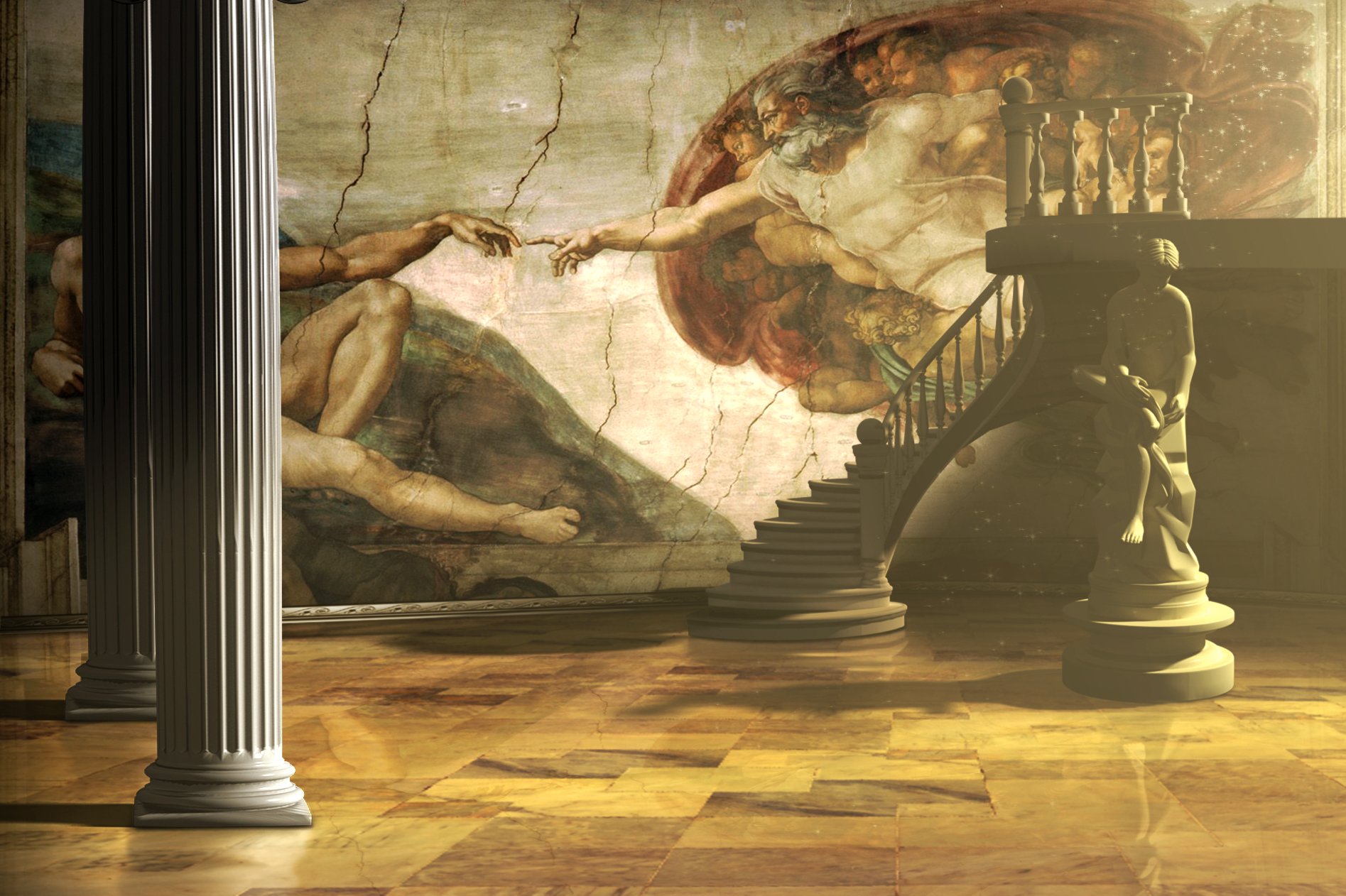 ~~~~~ ~~~~~ ~~~~~ ~~~~~
This article serves as a reference for all names of known Renaissance Humanists. The current list has over 154 names. The first part of this article contains all 154+ names listed in chronological order by birth. The second half of this article contains all the name listed in order by alphabetic nationality/category.

What is a Renaissance Humanist?

A Renaissance Humanist is one who studied classical antiquity during the renaissance epoch. The renaissance epoch is commonly believed to have begun in the 14th century and to have ended in the 17th century. Classical antiquity is sometimes considered to be the time period between the 8th century BC and the 5th-6th century AD.
The list:
The list originally started as a chronological organization of the two lists that were already present on Wikipedia. Since then, it has expanded into the most exhaustive list of Renaissance humanists on the internet.
It originally began with around 118 names. As of the most recent count, it contains around 155.
~~~~~ ~~~~~ ~~~~~ ~~~~~
154+ Renaissance Humanists;
Barlaam of Seminara (c.1290-1348) (Italian)
Simon Atumano (?-c.1380) (Greco-Turkish)
Francesco Petrarca (1304-1374) (Italian)
Giovanni Boccaccio (1313-1375) (Italian)
Leontius Pilatus (?-c.1365) (Italian)
Franscesc Eiximenis (c.1330-1409) (Aragonese)
Coluccio Salutati (1331-1406) (Italian)
Geert Groote (1340-1384) (Dutch)
Bernat Metge (c.1340-1413) (Aragonese)
Manuel Chrysoloras (c.1355-1415) (Greek)
George Gemistos Plethon (c.1355-1453) (Greek)
Gasparino da Barzziza (c.1360-1431) (Italian)
Niccolò de' Niccoli (1364-1437) (Italian)
Leonardo Bruni (c.1369-1444) (Italian)
Guarino da Verona (1370-1460) (Italian)
Vittorino da Feltre (1378-1446) (Italian)
Poggio Bracciolini (1380-1459) (Italian)
Cosimo de' Medici (1389-1464) (Italian)
Tommaso Parentucelli (Pope Nicholas V) (1391-1455) (Italian)
Pedro, Duke of Coimbra (1392-1463) (Portuguese)
Flavio Biondo (1392-1463) (Italian)
Antonio Beccadelli (1394-1471) (Italian)
George of Trebizond (1395-1486) (Greek)
Giannozzo Manetti (1396-1459) (Italian)
Francesco Filelfo (1398-1481) (Italian)
Ińigo López de Mendoza, marqués de Santillana (1398-1458) (Spanish)
Carlo Marsuppini (1399-1453) (Italian)
Theodorus Gaza (c.1400-1475) (Greek)
Nicholas of Cusa (1401-1464) (German)
Basilios Bessarion (1403-1472) (Greek)
Gregory of Sanok (1403/7-1477) (Polish)
Leon Battista Alberti (1404-1472) (Italian)
Gaspar Veronese (1404-1474) (Veronese)
Aeneas Sylvius Piccolomini (Pope Pius II) (1405-1464) (Italian)
John Vitéz (1408-1472) (Croatian/Hungarian)
Porcelio Pandone (1409-1485) (Italian)
Gregorio Corrario (1409-1464) (Italian)
Bartolomeo Facio (1410-1457) (Italian/Neapolitan)
John Argyropoulos (1415-1487) (Greek)
Wessel Gansfort (1419-1489) (Frisian)
Bartolomeo Platina (1421-1481) (Italian/Roman)
Vespasiano da Bisticci (1421-1498) (Italian)
Alfonso de Palencia (1423–1492) (Castilian)
Demetrius Chalcondyles (1424-1511) (Greek)
Giovanni Pontano (1426-1503) (Italian/Neapolitan)
Julius Pomponius Laetus (1428-1498) (Italian/Roman)
Niccolò Perotti (1429-1480) (Italian)
Marsilio Ficino (1433-1499) (Italian/Florentine)
Janus Pannonius (1434-1501) (Hungarian/Croatian)
John Doget (c.1434-1501) (English)
Antonio Bonfini (1434-1503) (Italian)
Stefano Infessura (c.1435-c1500) (Italian)
Francisco Jiménez de Cisneros (1436-1517) (Spanish)
Filippo Buonaccorsi (1437-1496) (Italian/Tuscan)
Giovanni Michele Alberto da Carrara (1438-1490) (Italian)
Rodolphus Agricola (1443-1485) (Frisian)
Antonio de Nebrija (1444-1522) (Spanish)
Lucio Marineo Siculo (1444-1533) (Italian)
Janus Lascaris (c.1445-1535) (Greek)
Juraj Šižgorić (1445-1509) (Croatian)
William Grocyn (c.1446-1519) (English)
Aldus Manutius (1449-1515) (Italian/Venetian)
Yuriy Drohobych (1450-1494) (Ukrainian)
Marin Barleti (c.1450-1512/13) (Albanian/Venetian)
Marko Marulić (1450-1524) (Croatian)
Jakob Wimpfeling (1450-1528) (French)
Raffaello Maffei (1451-1522) (Italian)
Johannes Stōffler (1452-1531) (German)
Filippo Beroaldo (1453-1505) (Italian)
Angelo Poliziano (1454-1494) (Italian/Florentine)
Johann Reuchlin (1455-1522) (German)
Paulus Aemilius Veronensis (1455-1529) (Italian/Venetian)
Jacques Lefèvre d'Etaples (c.1455-1536) (French)
Peter Martyr d'Anghiera (1457-1526) (Italian)
Jacopo Sannazaro (1458-1530) (Italian)
Sebastian Brant (1458-1521) (German)
Conrad Celtes (1459-1508) (German)
Thomas Linacre (c.1460-1524) (English)
Dźore Držić (1461-1501) (Croatian)
Johannes Trithemius (1462-1516) (German)
Jodocus Badius (1462-1535)
Pico della Mirandola (1463-1494) (Italian)
Laurentius Corvinus (1465-1527) (Silesian)
Hector Boece (1465-1536) (Scottish)
Desiderius Erasmus (c.1466-1536) (Dutch)
John Colet (1467-1519) (English)
Laura Cereta (1469-1499) (Italian)
Niccolò Machiavelli (1469-1527) (Italian/Florentine)
Aires de Figueiredo Barbosa (1470-1540) (Portuguese)
Janus Parrhasius (1470-1522) (Italian)
Pietro Bembo (1470-1547) (Italian)
Polydore Vergil (1470-1547) (Italian/English)
Giles of Viterbo (1472-1532) (Italian)
Ludovico Ariosto (1474-1533) (English)
Pietro Crinito (1475-1507) (Florentine)
Baldassarre Castiglione (1478-1529) (Italian)
Thomas More (1478-1535) (English)
Geoffroy Tory (c.1480-1533) (French)
Raphael Sanzio (1483-1520) (Italian)
François Rabelais (c.1483/94-1553) (French)
Bartolomé de las Casas (1484-1566) (Spanish)
Pieter Gillis (1485-1533) (Flemish)
Beatus Rhenanus (1485-1547) (German)
Sigismund von Herberstein (1486-1566) (Austrian/Slovene)
Pietro Alcionio (c.1487-1527) (Italian)
Macropedius (1487-1558) (Dutch)
William Farel (1489-1565) (French/Swiss)
Alfonso de Valdés (1490-1532) (Spanish)
Joan Boscà i Almogàver (c.1490?-1542) (Spanish)
Joan Lluís Vives i March (1492-1540) (Spanish)
Pietro Aretino (1492-1556) (Italian/Tuscan)
Sebastian Gryphius (c.1492-1556) (German)
Juan Luis Vives (1493-1540) (Spanish/Valencian)
William Celling (d.1494) (English)
Georgius Agricola (1494-1555) (German)
Juan Gines de Sepulveda (1494-1573) (Spanish)
Philipp Melanchthon (1497-1560) (German)
Pier Paolo Vergerio (1498-1565) (Italian)
André de Resende (1498-1573) (Portuguese)
François Vatable (late15th c.-1547) (French)
Janus Cornarius (1500-1558) (German)
Damião de Góis (1502-1574) (Portuguese)
Giovanni della Casa (1503-1556) (Italian)
George Buchanan (1506-1582) (Scottish)
Arnoldus Arienius (c.1510-1582) (Dutch)
Michael Servetus (1511-1553) (Spanish)
Franciscus Portus (1511-1581) (Greek/Italian)
Latino Latini (c.1513-1593) (Italian)
Petrus Ramus (1515-1572) (French)
Francesco Robertello (1516-1567) (Italian)
Hieronymus Wolf (1516-1580) (German)
Antonio Agustín y Albanell (1516-1586) (Spanish)
Johannes Goropius Becanus (1519-1572) (Dutch)
Giovanni Valentino Genile (c.1520-1566) (Italian)
Francesco Sansovino (1521–1586) (Italian)
Carolus Sigonius (1524-1584) (Italian)
Heinrich Rantzau (1526-1598) (German)
Johannes Stadius (1527-1579) (Flemish)
Fulvio Orsini (1529-1600) (Italian)
Etienne de La Boétie (1530-1563) (French)
Giovan Battista Pigna (1530-1575) (Italian)
Šimon Proxenus ze Sudetu (1532–1575) (Czech)
Michel de Montaigne (1533-1592) (French)
Paul Skalich (1534-1573) (Croatian)
Alphonsus Ciacconius (1540-1599) (Spanish)
Justus Lipsius (1547-1606) (Flemish)
Giordano Bruno (1548-1600) (Italian)
Fausto Veranzio (1551-1618) (Croatian)
David Hume of Godscroft (1558–1629) (Scottish)
Ignazio Cardini (1566-1602) (Corsican/Italian)
Thomas Reid (?-1624) (Scottish)
Gian Vittorio Rossi (1577-1647) (Italian)
~~~~~ ~~~~~ ~~~~~ ~~~~~
References;
1 – https://en.wikipedia.org/wiki/List_of_Renaissance_humanists
2 – https://en.wikipedia.org/wiki/Renaissance_humanism
3 – https://www.jstor.org/stable/3840401?read-now=1&refreqid=excelsior%3Aaddfc9e30bb61e08448f273fe55e1620&seq=11#page_scan_tab_contents
~~~~~ ~~~~~ ~~~~~ ~~~~~
Become a Ctruth patron today on:
~~~~~ ~~~~~ ~~~~~ ~~~~~