Biography of Sir William Jones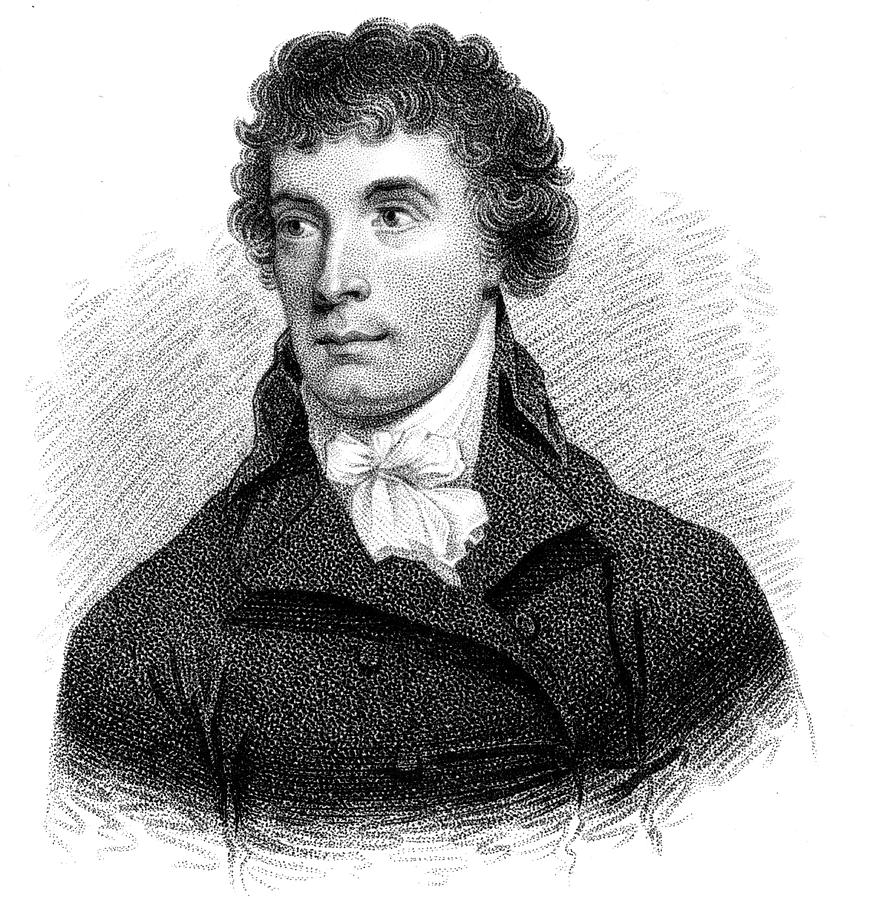 Sir William Jones was an English philologist, Orientalist, and jurist. He is most commonly known for "rediscovering" Sanskrit. He is well known for his ideas about European and Indian languages being related, which later went on to be known as Proto-Indo-European. He has been credited as being the first to propose a racial division of India involving an Aryan invasion.

He has been called the Father of Indology.

He was born in 1746 and died in 1794.
~~~~~ ~~~~~ ~~~~~ ~~~~~
My current concise biographical timeline for Sir William Jones is as follows;
1746 – he is born in London, England
1749 – his father, who was a friend of Isaac Newton, dies
1753 – he is sent to Harrow School
1763 – he writes a mythical origin of chess
1764 – he begins attending University College, Oxford
1766 – he becomes the tutor of Lord Althorp (later Earl Spencer)
1768 – he graduates from University College, Oxford
1770 – he is admitted to London's Middle Temple to read law
1770 – he translates the Persian history of Nadir Shah into French by request of King Christian VII of Denmark
1771 – he publishes his 'Grammar of the Persian Language'
1772 – he publishes a volume of poetry
1773 – he becomes a M.A. at University College, Oxford
1774 – his 'Commentaries on Asiatic Poetry' is published
1776 – he becomes one of sixty Commissioners of Bankruptcy
1780 – he publishes his 'A Speech on the Nomination of Candidates to Represent the County of Middlesex'
1781 – he publishes his 'Essay on the Law of Bailments'
1782 – he publishes his 'A Speech to the Assembled Inhabitants of the Counties of Middlesex and Surry'
1783 – he publishes his 'A Letter to a Patriot Senator'
1783 – he is appointed to the India Bench in Calcutta
1783 – he gets married to Anna Maria Shipley
1784 – he founds the Asiatic Society of Bengal where he remains the president until his death
1786 – he postulates a proto-language uniting Sanskrit, Iranian, Greek, Latin, Germanic, and Celtic ("Proto-Indo-European)
1794 – his 'Institutes of Hindu Law, or, The Ordinances of Menu, according to the Gloss of Culluca' is published
1794 – he dies at age 47.
~~~~~ ~~~~~ ~~~~~ ~~~~~

References;
(1) – https://archive.org/stream/in.ernet.dli.2015.458887/2015.458887.A-Biography-Of-Sir-William-Jones-1746-1794_djvu.txt
(2) – https://royalasiaticsociety.org/sir-william-jones-1746-1794/
(3) – https://www.notablebiographies.com/supp/Supplement-Fl-Ka/Jones-William.html
(4) – https://www.sas.upenn.edu/~haroldfs/sars238/intro/discovery.html
~~~~~ ~~~~~ ~~~~~ ~~~~~

Do you like the article? Do you want access to more content?
You can get exclusive ChronologyTruth content on Patreon for as low as $1 a month
Become a ChronologyTruth Patron @ https://www.patreon.com/join/2402902?
~~~~~ ~~~~~ ~~~~~ ~~~~~