Biography of Giovanni Aurispa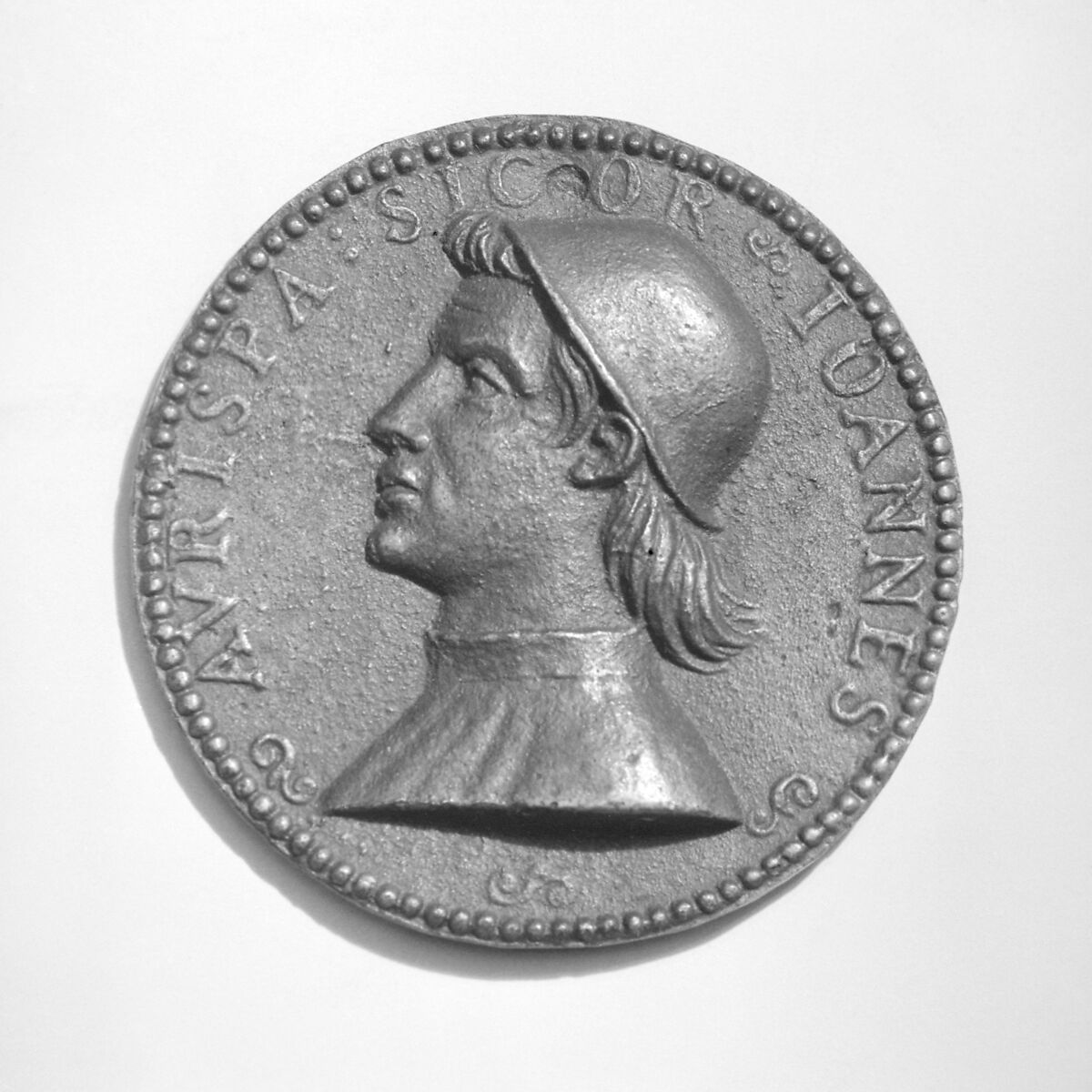 Giovanni Aurispa was an Italian historian who is commonly known today as being the amongst the greatest promoters of the revival of the study of Greek in Italy. He was born in in Sicily in 1376 and died around 1459 in Ferrara. He is considered to have preserved the majority of the information upon which we based our knowledge of the Greek classics.
~~~~~ ~~~~~ ~~~~~ ~~~~~ ~~~~~ ~~~~~ ~~~~~
The concise biographical timeline for Giovanni Aurispa is as follows;
1376 – he is born in Sicily
1404-1410 – he studies at Bologna
1413-1414 – he tutors the sons of Racanelli in Greece. He learns Greek here and begins collecting books.
1414 – he goes to stay in Savona, Italy. He supports himself by teaching Greek and selling works he had collected in Greece
1417 – he sells a work by Thucydides to Niccolo Niccoli
1418 – he visits Constantinople. He continues developing his knowledge of Greek and continues looking for manuscripts.
1421 – he is sent to be a translator on a mission to Manuel Paleologos
1423 – he goes on a mission to Europe with John VIII Palaiologos
1423 – he arrives in Italy with 238 volumes of works
1424 – he becomes professor of Greek at Bologna
1425-1427 – he holds the Chair of Greek studies in Florence
1427/28 – he tutors in Ferrara
1430 – he has recovered many manuscripts of Sicily
1433 – he goes to the Council of Basel
1438 – he moves to Rome because he is appointed as an Apostolic Secretary by Pope Eugene IV
1441 – he becomes secretary to Pope Eugene IV ? (Nicholas V?)
1450 – he returns to Ferrara
1459 – he dies at the age of 83, in Ferrara
~~~~~ ~~~~~ ~~~~~ ~~~~~ ~~~~~ ~~~~~ ~~~~~
References;
(1) – https://en.wikipedia.org/wiki/Giovanni_Aurispa
(2) – https://www.encyclopedia.com/arts/arts-construction-medicine-science-and-technology-magazines/aurispa-giovanni-ca-1369-1459
~~~~~ ~~~~~ ~~~~~ ~~~~~ ~~~~~ ~~~~~ ~~~~~

Did you enjoy the article? Want to help support future articles?
For as little as $1 a month, you can help support ChronologyTruth on Patreon and gain access to even more enjoyable content
Become a ChronologyTruth Patron @ https://www.patreon.com/join/2402902?
~~~~~ ~~~~~ ~~~~~ ~~~~~ ~~~~~ ~~~~~ ~~~~~